In the wine regions there is always a reason for a celebration and from May onwards there are several wine festivals. During the first weekend of May, there was the Fira del Vi in Falset with wine cellars from the Priorat and Montsant presenting their wines. In these two Catalan wine regions, mainly red wines are produced. A selection of wines  you could taste and buy at the stands of more than 70 wine cellars.

During this wine festival, Falset and the surrounding areas are buzzing with activities. From concerts and culinary events to special tastings in the vineyards. This year, for example, there was a special wine tasting at one of the wine cellars with wines from female winemakers and the event Vidart combined wine with music. During this event you could taste wines from different wine producers and enjoy a piano concert in the wine cellar. Check the events during the festival on Fira del Vi.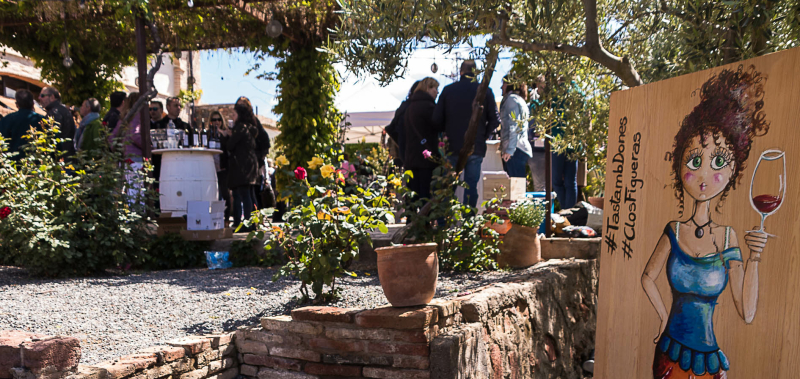 Another major wine festival in Catalonia is in the neighboring wine region of Penedès …
Wine & Jazz in Vilafranca del Penedès
In this region of the cava ViJazz combines wine, cava and jazz. This special 3-day event in July is with jazz concerts and wine and cava tastings in the historic center of Vilafranca. The three Castellers teams will undoubtedly be performing.
Would you like to visit the cava and wineries in this region? Also great to combine with a visit to the Priorat or a city trip to Barcelona! The Penedès is less than half an hour away and the Priorat 1.5 hours from Barcelona.
Contact us for the possibilities.