The Ebro Delta Natural Park is the largest protected wetland in Catalunya with a rich flora and fauna. More than 800 different species of flora, where the hurdles, the reeds, the eucalyptus trees and the river honeysuckles stand out. Much of this vegetation has had to adapt to extreme conditions and colonize dunes, saline soils or lagoon areas. The wildlife of the Delta, basically birds, attracts birdwatchers (observació d'aus) around the world. In fact, between 50,000 and 100,000 specimens of exactly 343 species of birds are quantified.
In the Delta you will also find mussel and oyster beds and do you want to experience the Ebro delta in a special way and taste the seafood? Visit Musclarium in the Ebro Delta!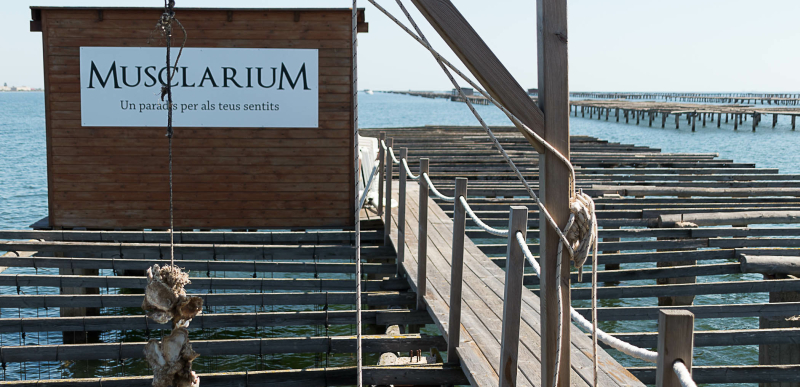 Musclarium is the first mussels farm in de Delta and you will learn all about oysters and mussels during the trip. You will learn to open an oyster and see how they are grown. And of course, you will taste them!
For me it was a wonderful experience. Also nice for groups and depending on group size we can make a tailor-made proposal.
How do I get there?
Musclarium provides a water taxi service from their information point at the harbour of Sant Carles de la Ràpita. 
Sant Carles de la Ràpita has the largest port in the delta and quiet beaches.

How can I make a reservation?
You can easily make a reservation online. Just pick a date and time slot! 
TIP: combine it with a visit to MonNatura!