If you like to discover the nature of Ebro Delta, learn more about their traditions and the birds in one of Europe's most special ecosystems, MónNatura Delta is the place to be.
You will find MónNatura Delta in the lower part of the Ebro Delta amidst a landscape of rice paddies and lagoons. This area is a popular spot for bird watchers and from the 360 degrees viewpoint you can admire the birds and quite special the flamingoes.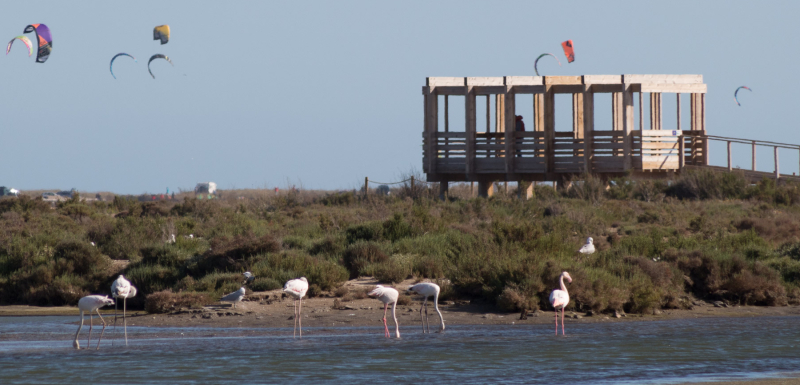 Next to bird-watching salt and traditional fishing are other elements you will find at MónNatura Delta. The grounds of the old Tancada saltworks, with an area of 41.2 hectares, are restored and in the interpretive center you learn more about  the history and environmental value of the area.
You will not only learn more about traditional fishing but also the traditional sailing methods with a boat designed for shallow waters, a punt. These traditional boats were used in the Ebro Delta for hunting and fishing, since they could sail without making a noise and reach inaccessible places. You can try it yourself if you like at the punting area!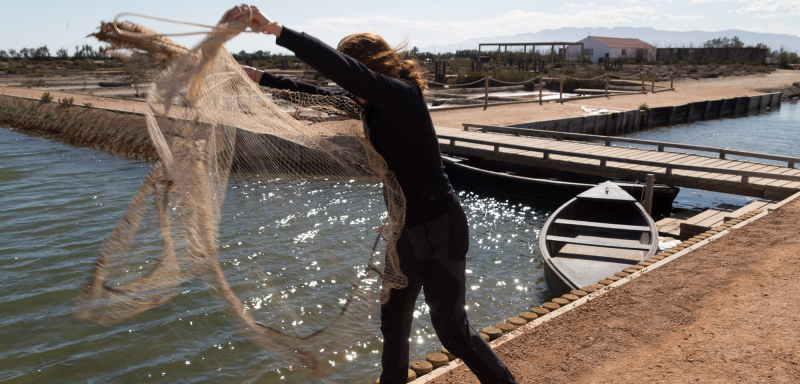 Book your tickets online!
TIP: Combine MónNatura with a visit to Musclarium!